Scott Roffers traveled with eight Wisconsin 360 Brazilian Jiu-Jitsu teammates to the International Brazilian Jiu-Jitsu Federation's World Master Jiu-Jitsu championship. The IBJJF holds its World Master championship once each year. The 2022 tournament was held on August 31 to September 3 at the Las Vegas Convention Center in Las Vegas, Nevada. Scott's master 6 heavyweight black belt bracket consisted of ten competitors. As the #1 seed, Scott had a first round bye. He then proceeded to win the next three matches to claim the Master 6 Black Belt heavyweight world champion title for a second consecutive year.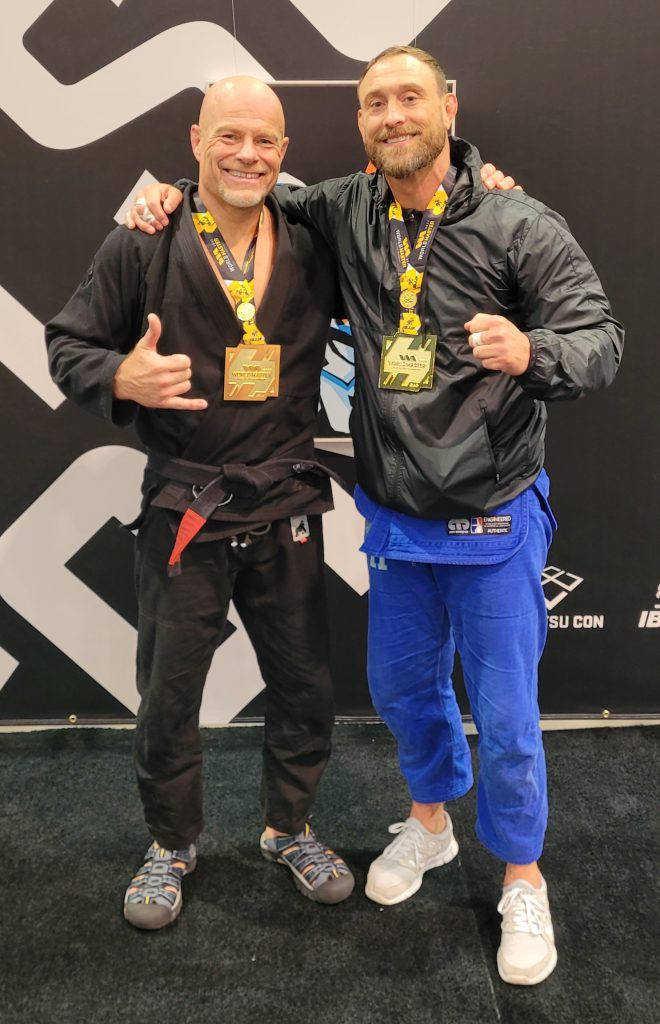 Winning a world championship is pretty exciting in and of itself! But, the day became even more special when Scott's coach, Scott Huston of 360 Brazilian Jiu-Jitsu, also became a black belt world champion. Coach Huston won his Master 4 heavweight bracket. He has been Scott's head coach since the very first day Scott started in Jiu-Jitsu. These two have shared lot's of laughs, blood, sweat, and tears over the past 12 years! Sharing a world championship accomplishment is definitely a major highlight along that timeline! Congrats to both!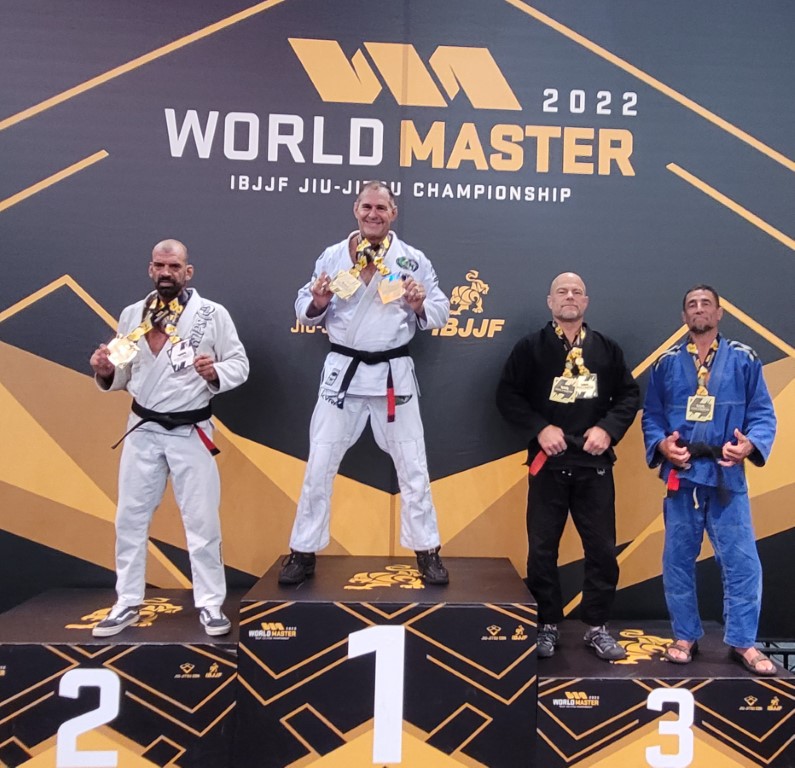 Coach Roffers proceeded on to the open division. A total of seven competitors signed up to pursue the title of Absolute World Champion. Scott won his quarterfinal match and then lost in the semis to the eventual champion.
Congrats again to coach Roffers on bringing home hardware from the Jiu-Jitsu world championships!