One of Silverback Jiu-Jitsu's purple belts, Jason Schmitt, traveled to Minnesota to compete in the IBJJF Twin Cities Open Jiu-Jitsu Championship.
Jason had two tough matches at Master 1 Middleweight Purple and ended up with 3rd place.
He signed up for the Open Master 1 Purple Belt division later that day and was able to secure 1st place!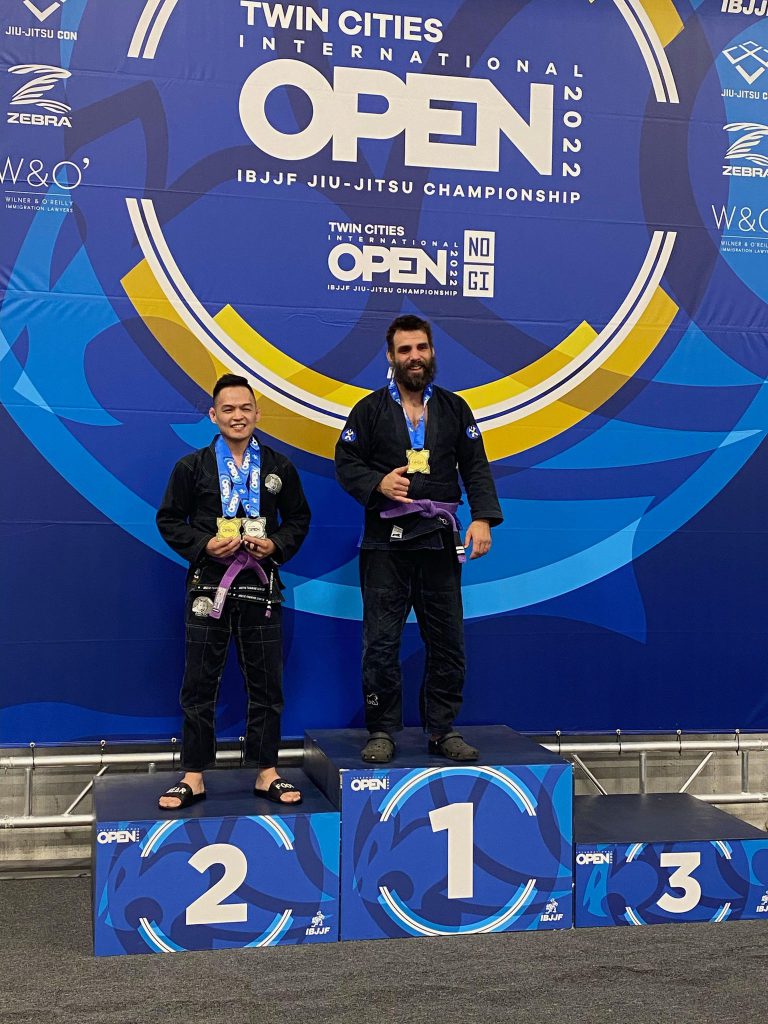 Congrats to Jason on stepping up to the challenge and bringing home some hardware!