Two coaches from Silverback Jiu-Jitsu recently competed at the IBJJF Indianapolis Open.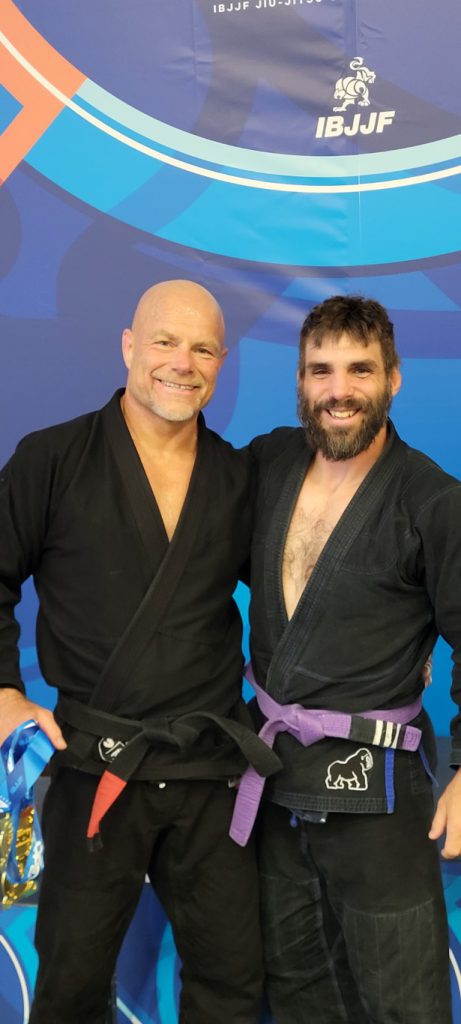 Coaches Scott Roffers & Jason Schmitt.
Coach Jason took 2nd place in the master 2 middle weight purple belt division.
He had a close match in the open division, but came up short and received 3rd place.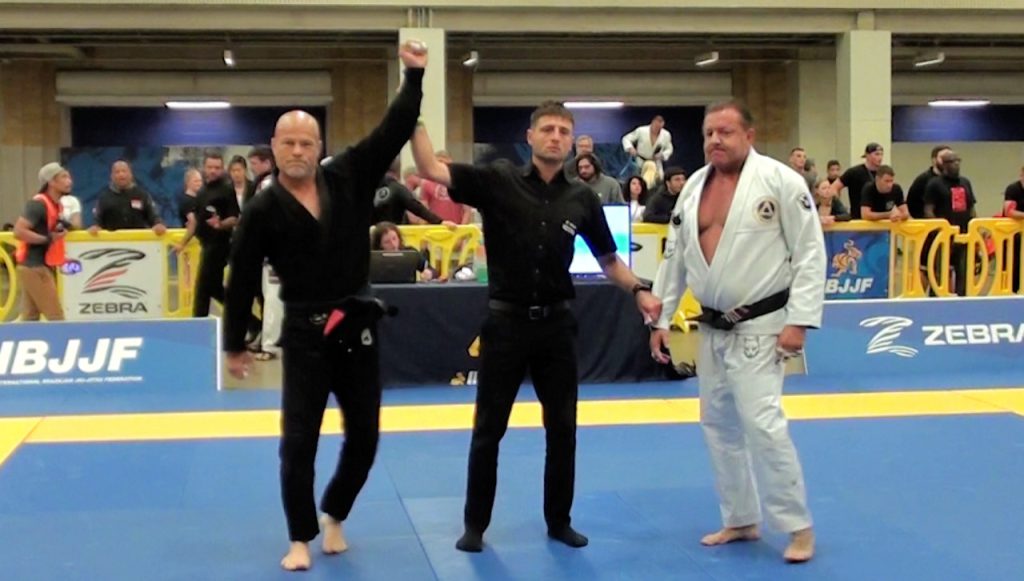 Coach Scott moved up to ultra-heavy in order to get a match as his master 6 heavyweight black belt division did not have one.
Scott won his match at ultra-heavy and went on to compete in the master 6 black belt open division.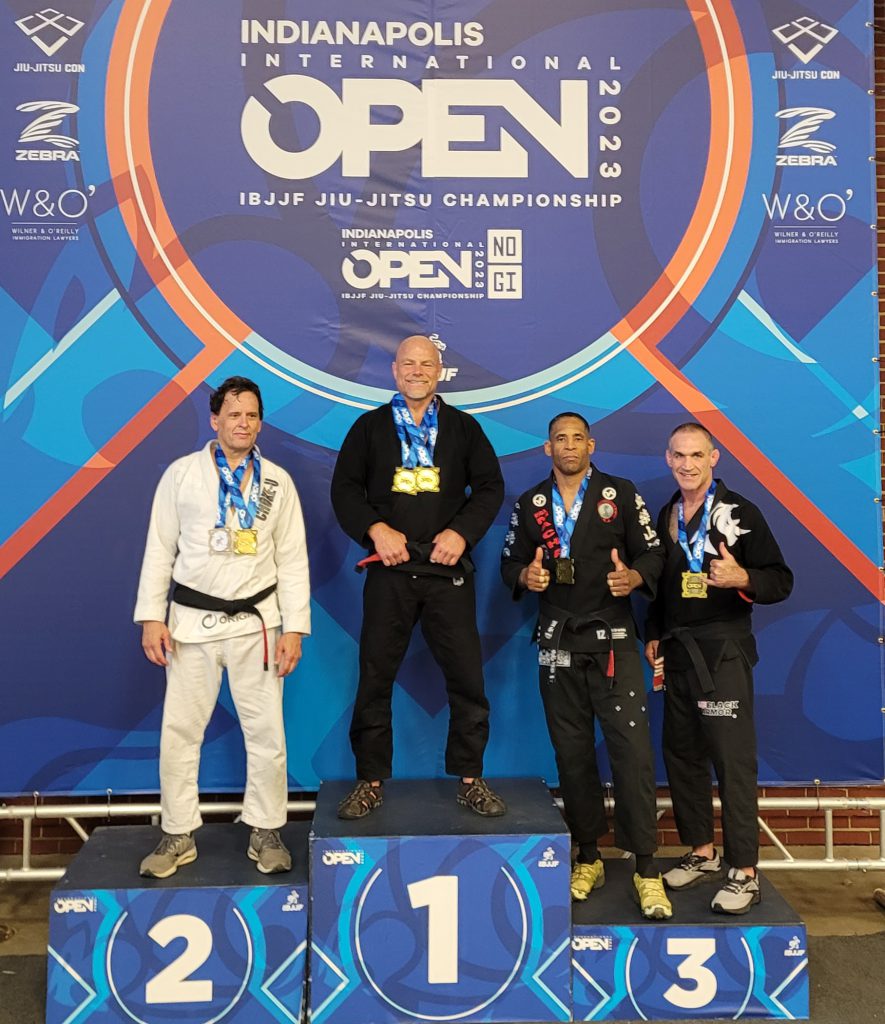 He won both of his matches to take the open division title.