Coach Scott Roffers takes the master 6 heavyweight division at the IBJJF Pan Jiu-Jitsu tournament in Kissimmee, Florida!
The master 6 black belt heavyweight division consisted of five competitors.
Scott went 2-0 to finish the heavyweight division at the top.
He also competed in the open/absolute division for master 6 black belt.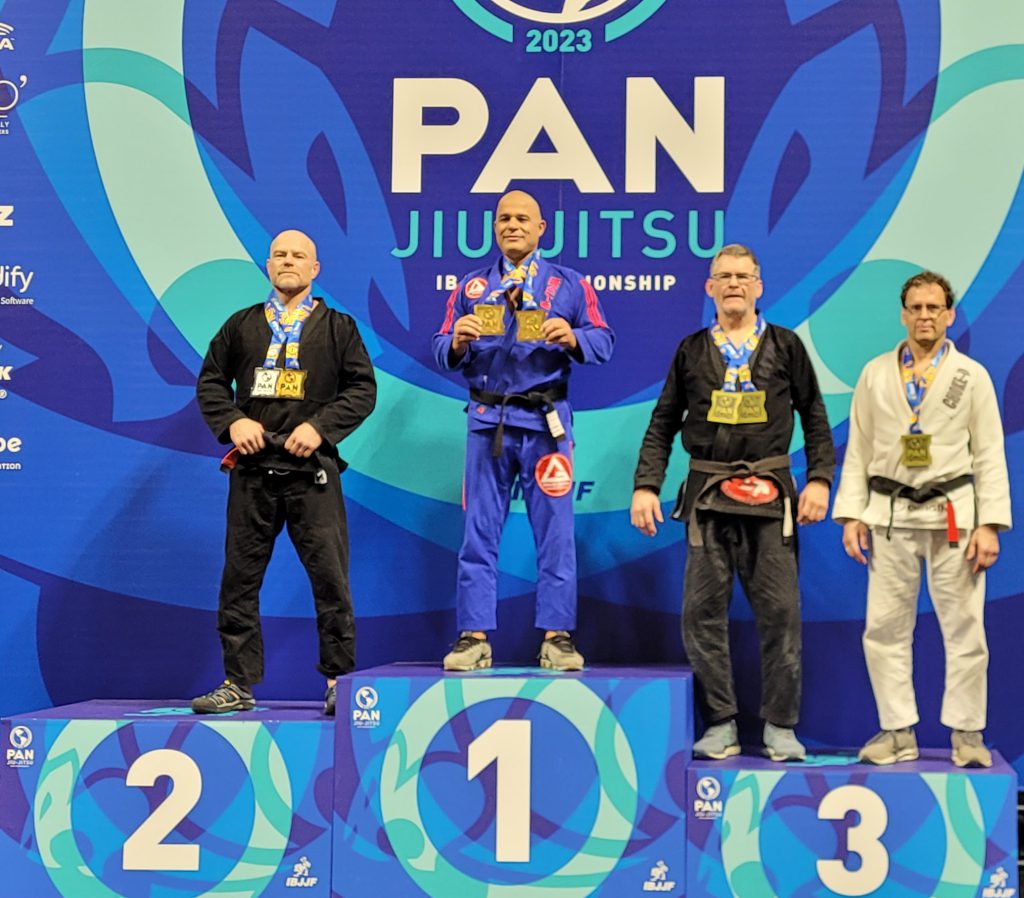 Winning the quarter and semifinal matches, he advanced to the championship but came up short, finishing in second place.