We held an open house during Waupun's "Small Business Saturday" November 26th.
Visitors came by to get their raffle cards stamped and check out Silverback BJJ. We put the final touches on the academy since it was only 5 days before our official opening for classes. The Elkay water station is installed and will be perfect in keeping everyone hydrated during training and workouts. For those visiting or waiting for another to finish training, we have a lounge area, which includes a Keurig coffee machine. 🙂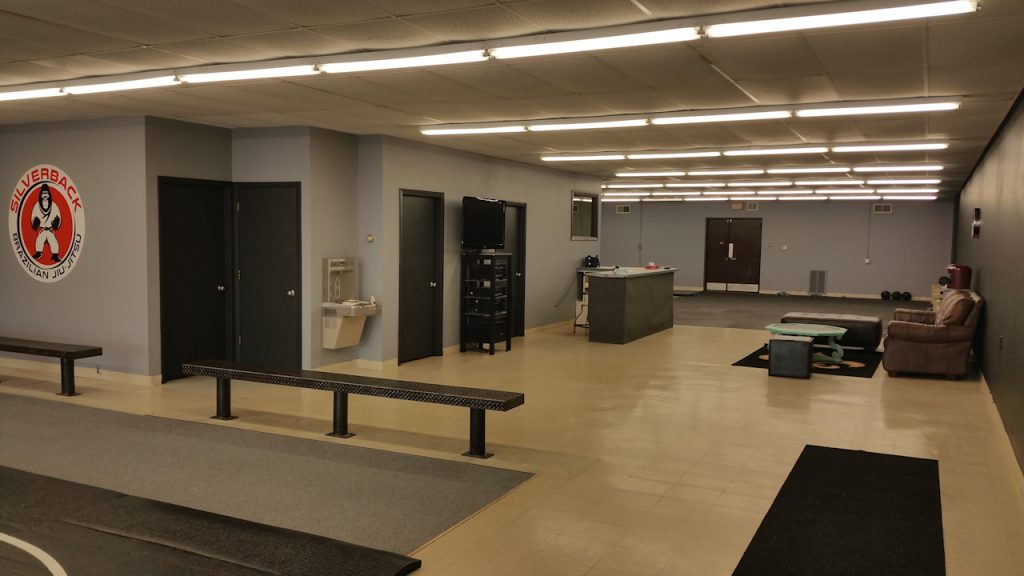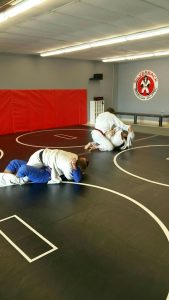 We requested that a few friends stop by to roll so that visitors could see Brazilian Jiu-Jitsu in action. Many people think that because it is a "martial art" it involves kicking and punching. But, as they could see, it is called "the gentle art" for a reason. It's techniques are based on angles, position and leverage. While we do cover self defense to defend against strikes, our attacks result in escaping from or submitting the opponent. The sport side of BJJ does not involve striking, but awards points for techniques and positions that would be useful in a self defense situation.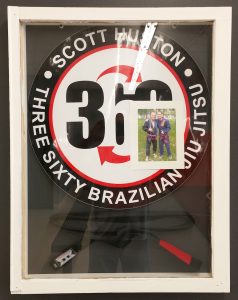 The long wall in the academy has been decorated with Scott's competition history and a display for our black belt, professor Scott Huston of 360-BJJ.